The BG GOLFOMAX Cup
Recognizing the most improved Slammer over the season.
Many factors are taken into consideration to determine a recipient for this honour, including positive change in scoring median, number of birdies and doggies, win-loss record and growth in one's appreciation for the stragegic nuances of match-play golf.
---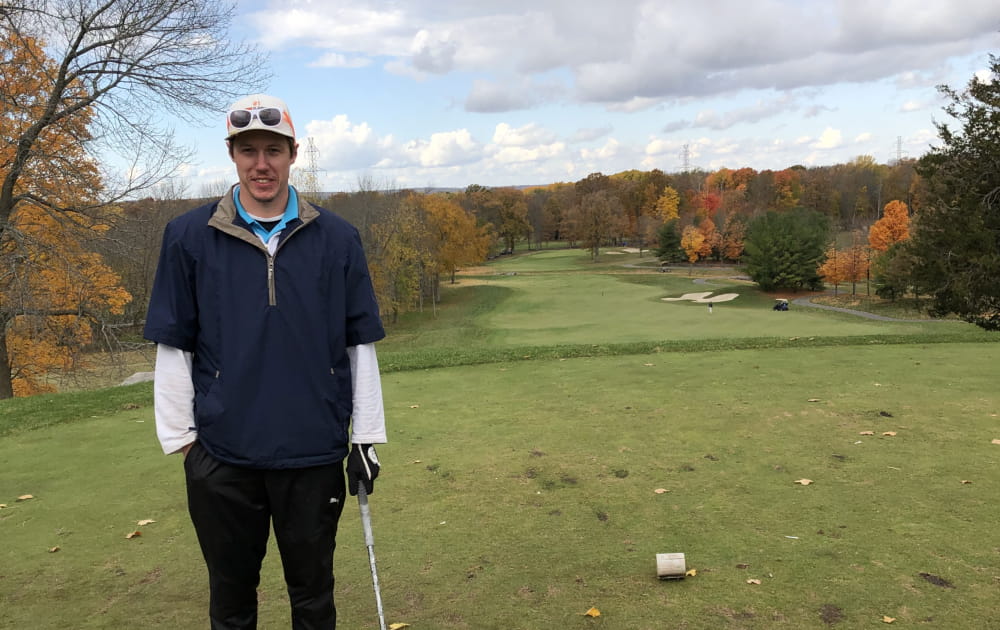 Scott Turner (Ali G) is the 2020 Most Improved Slammer
2020 Nominees: Boomer, Gator, GoHabsGo, Cracker, Lucky, auldphart & Sunshine
---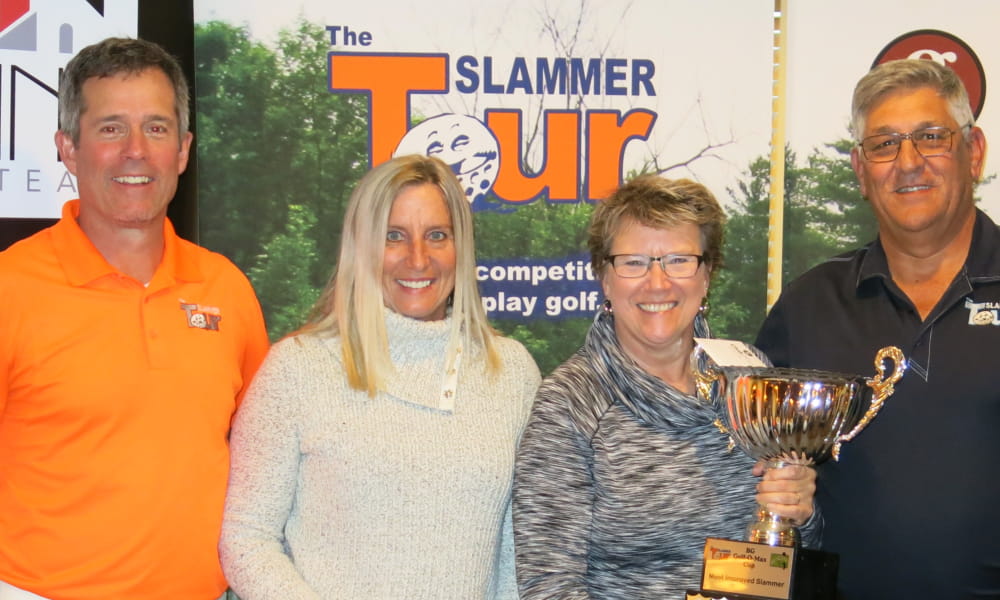 Cathy Turner (Gatorette) is the 2019 Most Improved Slammer
2019 Nominees: Rulz, Knacker, Chevy, Lucky, Poochie & Katniss
---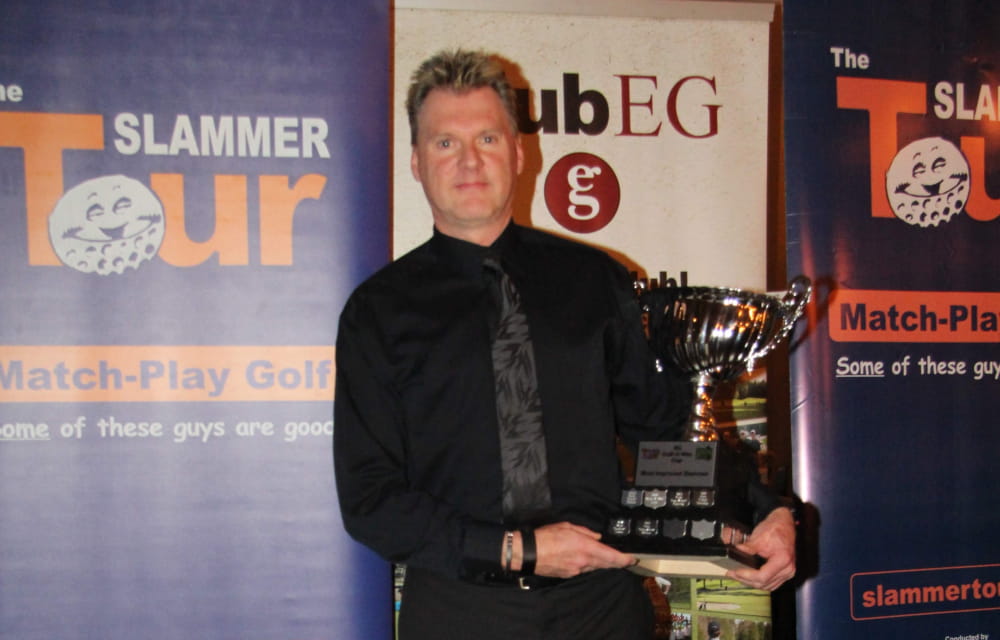 Greg McLean (Green Arrow) is the 2018 Most Improved Slammer
---
Thanks to GOLFOMAX for their ongoing support of the Slammer Tour and the Ottawa Sun Scramble.
The BG GOLFOMAX Cup is awarded at the season-end Slammies, the Tour's official awards ceremony.
BG GOLFOMAX Cup History
2019: Gatorette
2018: Green Arrow
2003: Peach
2002: Dyke
2001: HELFM
---