The Most Stylin' Slammer
As chosen by your Onsite Coordinators (OCs).
The OC's Most Style'n Slammer award goes to the Slammer who takes his or her image to unchartered heights, and does so as part of their statement to the world. The Tour's OCs have taken ownership, votership and sponsorship of this prestigious award.
---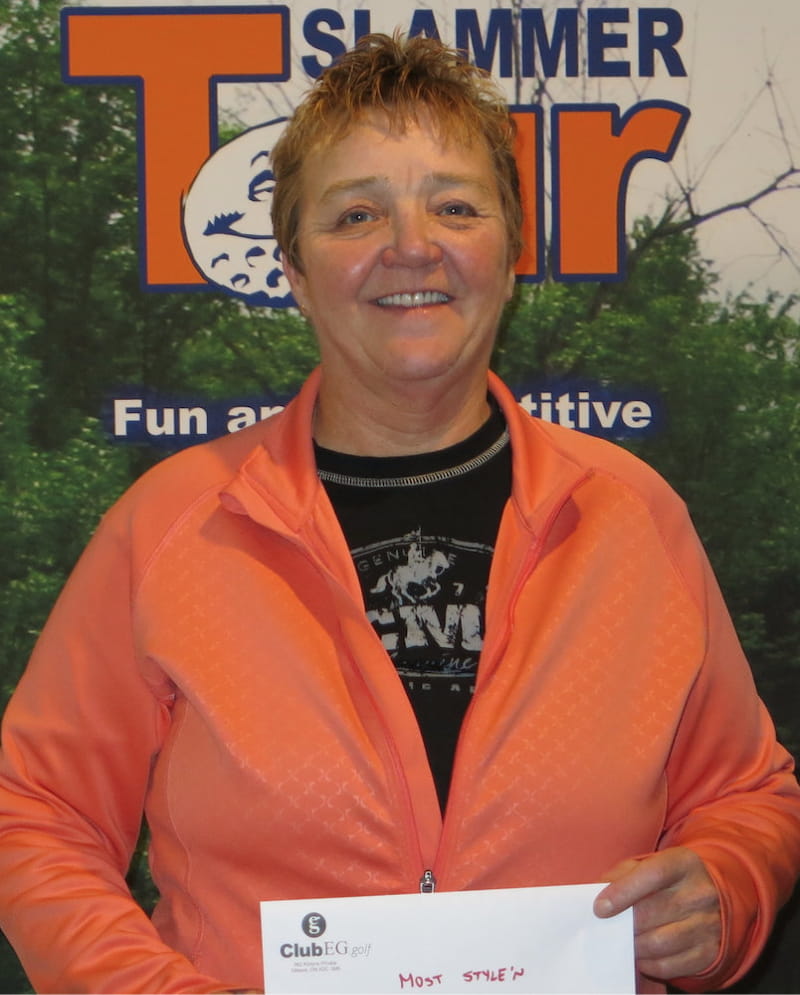 Sharon MacDonald (Tigger) is the 2019 Most Stylin' Slammer
---
Thanks to our Onsite Coordinators for their support of this prestigious award.
The Ottawa Sun Rookie of the Year is not only a champion, but now an ambassador for the Slammer Tour, and this top honour is awarded at the season-end Slammies, the Tour's official awards ceremony.
Most Stylin' Slammer History
---